Election 2011

Our Whānau; Our Future

---
Māori Party Policy


Whānau Ora:
restoring the essence of who we
are - putting the vibrant traditions of our people
at the heart of our whānau.
Te Tiriti o Waitangi:
we want to face our past
with courage, so we can build our future
together.
Kāwanatanga:
We want a government that
values accountability and serving the people;
we want a public service that understands the
aspirations of whānau, hapū and iwi.
Click
here
to download Māori Party Policy 2011.
---
Māori Party Candidate Profiles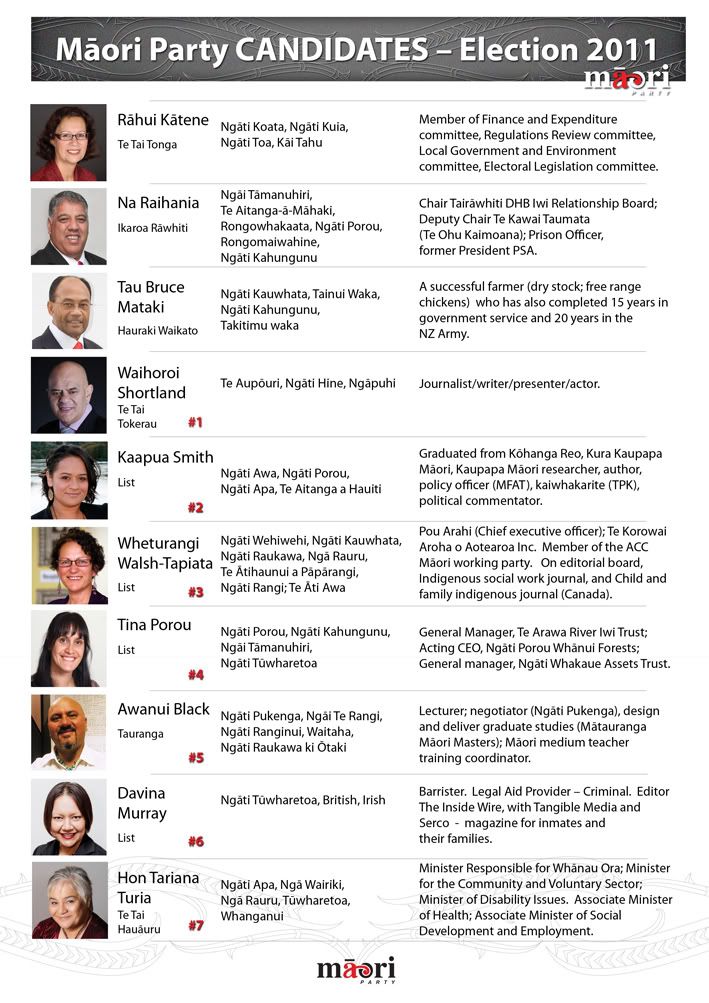 Click
here
to download Candidate Profile sheets.